OUR STORY
After a two year search, Tomm and Marsha Maxon found the perfect Upstate New York land. An amazing 170 acre property that boasts a half mile of spectacular, untouched waterfront on Lake Ontario, an incredible 50 acre sugar maple forest, and an additional 50+ acres for creating a majestic vineyard. The land displays the remnants of old farm buildings including a long forgotten sugar shack. The first phase in developing the property was tapping the sugar maples and creating Farmhouse Maple.
HISTORY
The region has long been known for its Native American habitants and later the War of 1812. Located just a few miles from historic Sackets Harbor and the battlefield, the area is cited with historical accounts and featured locations of interest today.
The sugar maple woods show evidence of earlier tapping and the remains of the old sugar house leave one's imagination with possible accounts of earlier generations gathering their sap in buckets with a horse drawn sleigh.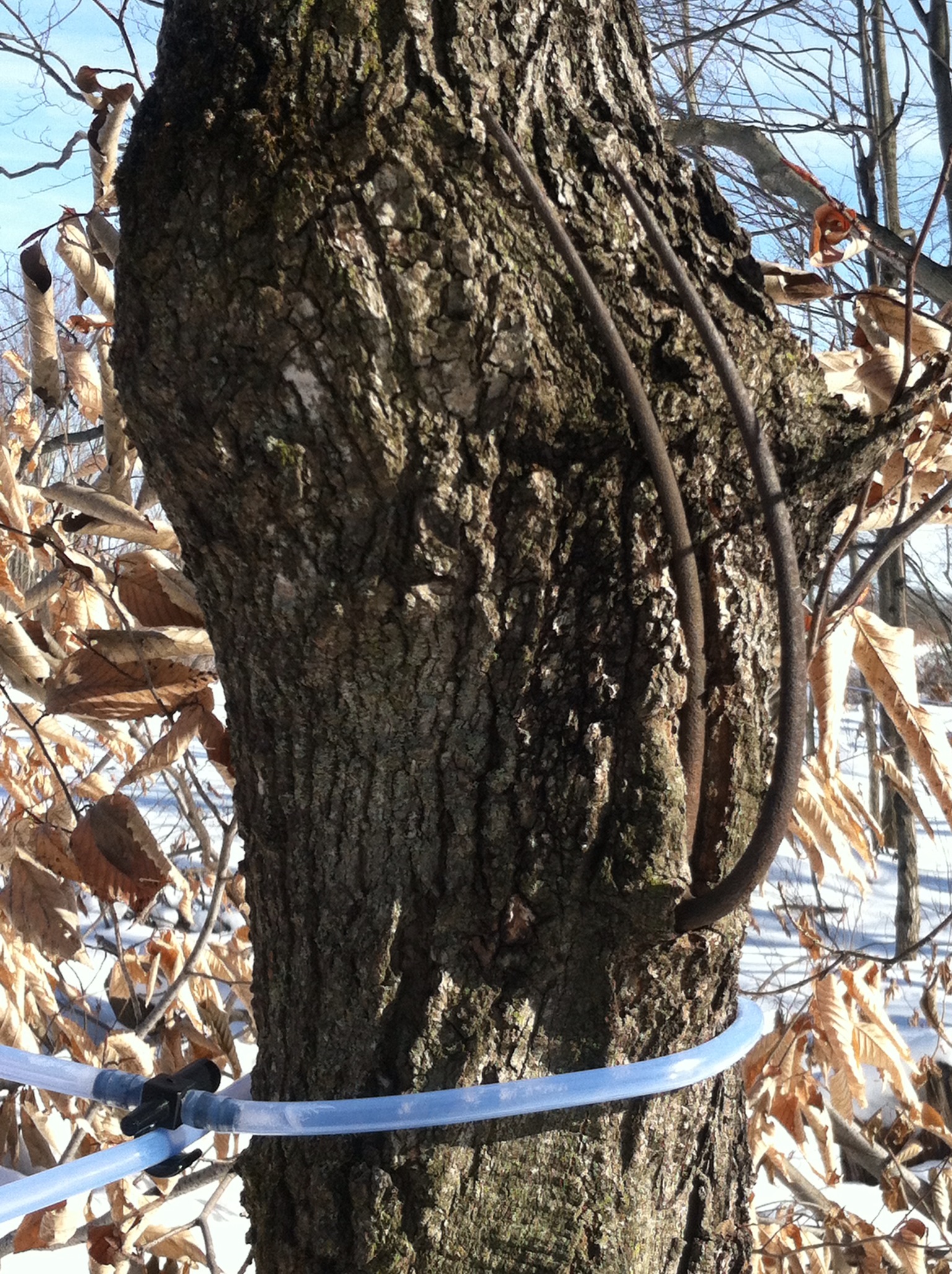 OUR LEGEND – the Pitchfork in the Tree
Yes, there really is a pitchfork in a tree in the maple woods. How it got there is a mystery to us. It looks as if the tree just swallowed up the pitchfork except for the couple of tines still sticking out of the tree. It must have taken years for the tree to grow up and around the pitch-fork. So, we asked a group of 100 third grade students who visited our maple syrup production to write a story about how the pitchfork got in the tree. As the entries come in we will read each one carefully to pick just the right story that will become the Farmhouse Maple Legend. Be sure to check back on this one.